Unrivaled Security
for Any Environment
24/7
Security Monitoring
9.5k
AWS Deployments
150+
Expert SOC Analysts
500k
AWS Instances/Hosts
20+ years
Cybersecurity Experience
460k
AWS Containers
Our expertise. Your advantage.
Achieve your desired security outcomes with the leading SaaS-enabled MDR and WAF solutions, delivering 24/7 security expertise, unparalleled threat intelligence, and comprehensive coverage across any environment.
An AWS Partner since 2011, Alert Logic was one of the first security ISVs responsible for protecting AWS customer workloads. For more than 10 years, our strategic relationship with AWS has strengthened as we consistently deliver measurable service value to customers.
An inaugural member of the Amazon Partner Network (APN) and the ISV Accelerate Program, Alert Logic is a security category leader in co-launched AWS opportunities. We are proud to be an AWS Level 1 Managed Security Service Provider (MSSP) with specialization designations in Modern Compute and Digital Forensics & Incident Response as well as AWS Security competencies, integration, and launch partners for AWS WAF, Amazon GuardDuty, AWS Control Tower, AWS CloudTrail, AWS Container deployment, and many others.
Alert Logic protects AWS workloads 24/7 by monitoring cloud, applications, and infrastructure for complete security of the cloud and cloud journey.
A Key Part of Fortra
Alert Logic is proud to be part of Fortra's comprehensive cybersecurity portfolio. Fortra simplifies today's complex cybersecurity landscape by bringing complementary products together to solve problems in innovative ways. These integrated, scalable solutions address the fast-changing challenges you face in safeguarding your organization. With the help of the powerful protection from Alert Logic and others, Fortra is your relentless ally, here for you every step of the way throughout your cybersecurity journey.
Award-Winning
Cybersecurity Expertise & Solutions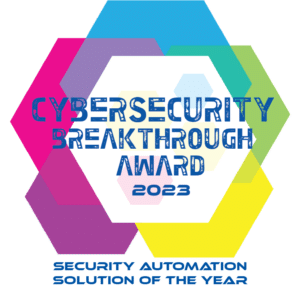 See Why Security Leaders Choose Alert Logic
"With automated alerting, potential problems affecting app availability are caught before they impact users. We'd have to double our staff to do the same kind of alerting Alert Logic does for us."
"Our current team would have to be twice the size to be able to give ourselves the kind of coverage that we're getting with Alert Logic."
Early and effective threat detection plays a pivotal role in minimizing the impact of cyberattacks. In any threat detection effort, organizations need to concentrate on enhancing visibility, risk assessment, and understanding the potential impact on business...
Being prepared for each stage of a ransomware sequence is critical to stop it from progressing and the ransomware objective from being realized.
Not all MDR vendors are created equal. Asking the right questions before you select your MDR service provider is crucial.
Ready to Protect Your Business with Alert Logic?
MANAGED DETECTION AND RESPONSE
Delivering peace of mind from threats by combining 24/7 SaaS security with visibility and detection coverage wherever your systems reside.
MANAGED WEB APPLICATION FIREWALL
Block attacks targeted at your web applications and APIs with advanced threat protection, optimized by our team of web security experts.